Show your AMA pride and protect your right to ride with AMA gear. These shirts, along with hats, pins and other merch tell everyone that you belong to the largest motorcyclist advocacy organization in the world. And all proceeds go toward promoting the motorcycle lifestyle and protecting the future of motorcycling.
American Motorcyclist, July 2021
Celebrate On Any Sunday's 50th Anniversary with a July 2021 copy of American Motorcyclist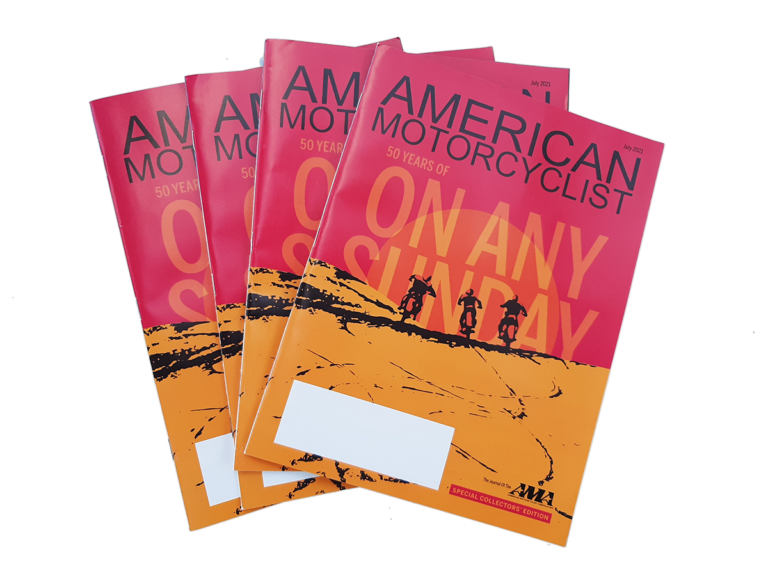 Sign Up For New Product Updates
Sign up for promotions for free products, discounted products and new product announcements.
NOTE: Your Personal information is never sold, rented, leased, traded, swapped, marketed, exchanged, bartered, distributed, or disclosed in any way other than as described in this.